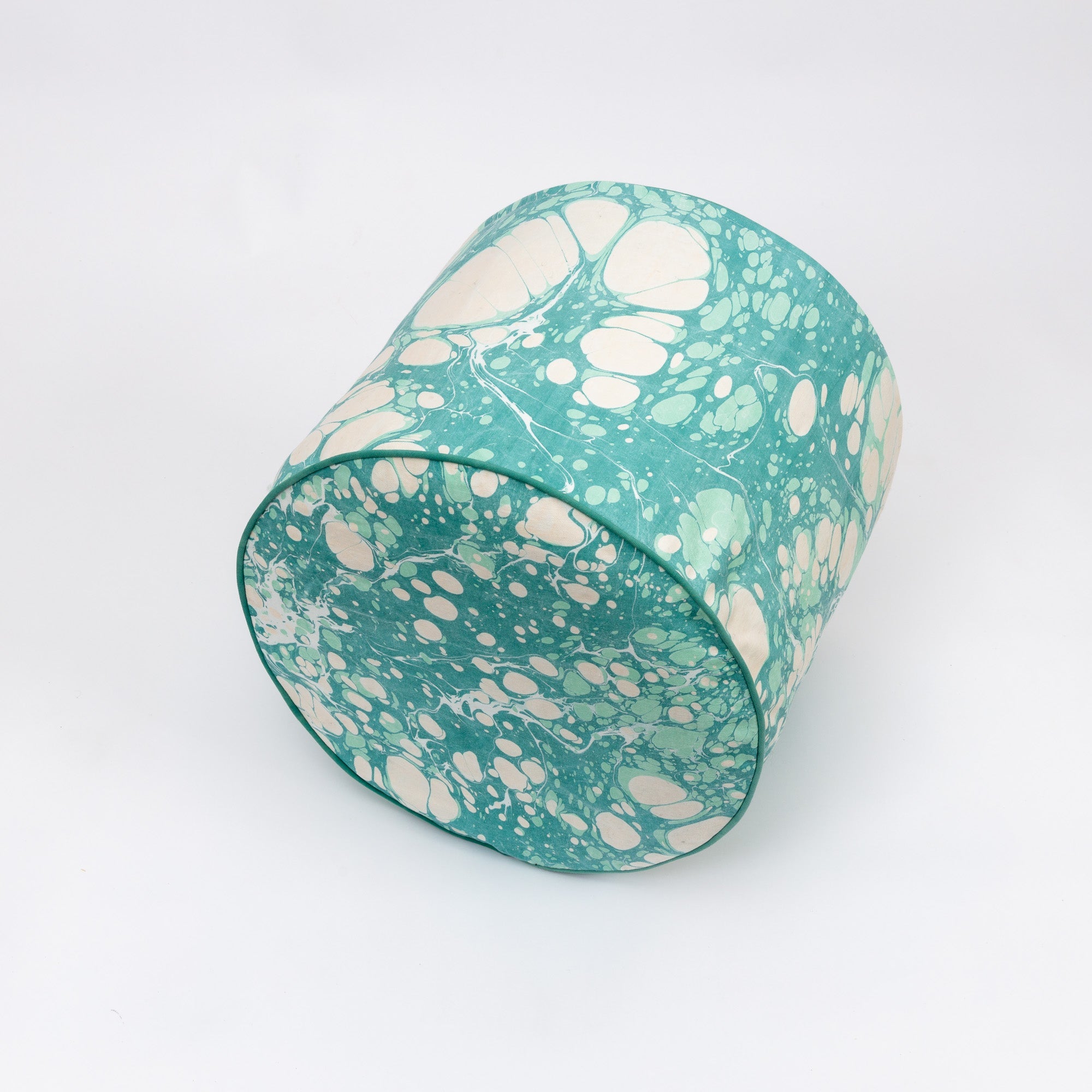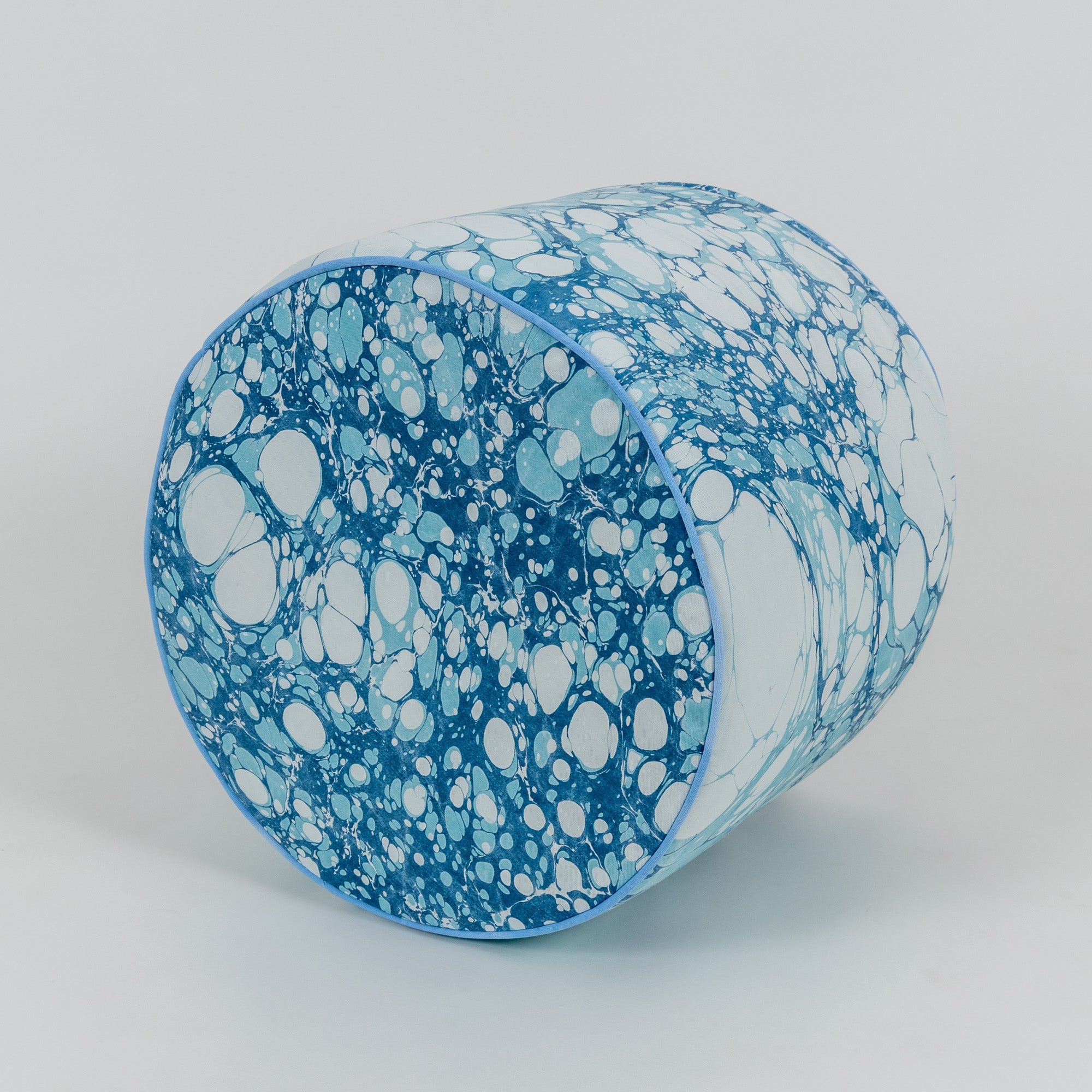 PLINTH
PLINTH - TURKISH MARBLED POUF / OTTOMAN
Salvaged from a fire during the sixth century, these pieces once made up the bases of twenty-one column foundations that supported the Temple of Apollo in Delphi.
Plinth is a sturdy, firm pouf to be sat on like a stool, ottoman, or foot rest.
18"-19.25" Diameter x 16" Tall (dimensions approximate)
Marbled in the Turkish Ebru tradition on 10 oz cotton canvas on all sides
Hand dyed & sewn 1/4" thick piping
Coil zipper
removable foam insert
Made one at a time, start to finish in NY's Hudson Valley.
 Photo by Alon Koppel Photography, IG @alonkoppelphotography alonkoppel.com/