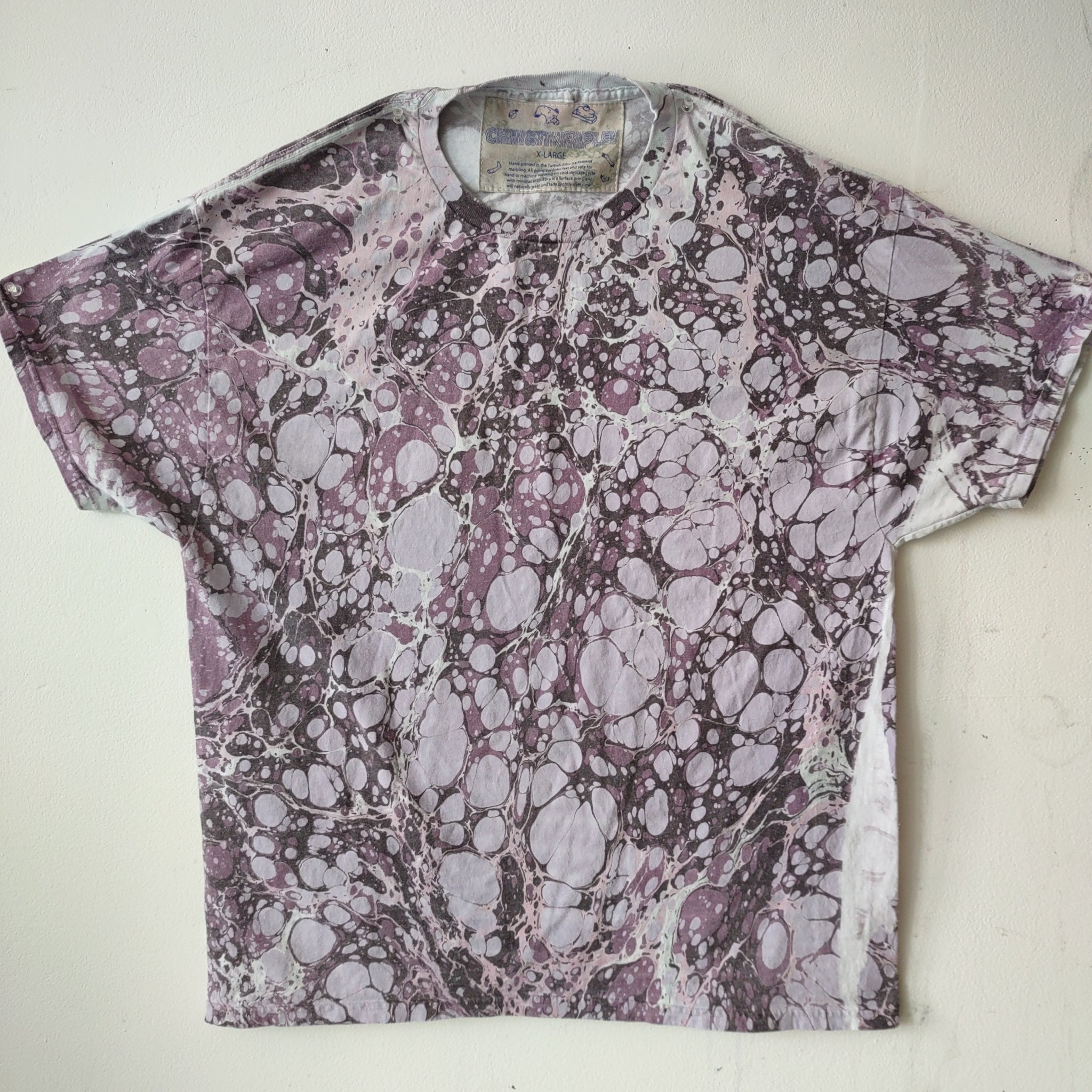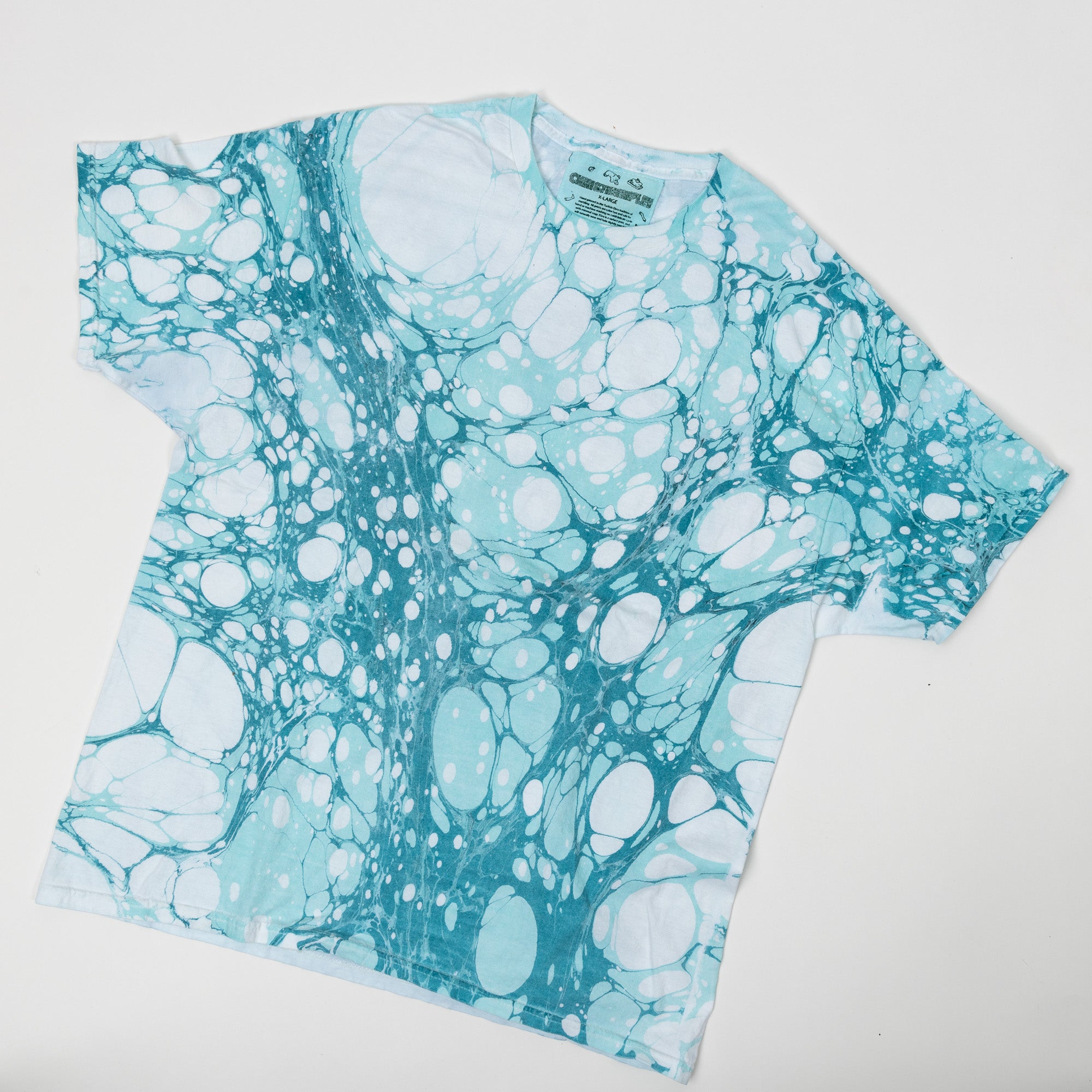 MARBLED T-SHIRT - Adult XL
ADULT EXTRA LARGE TURKISH EBRU MARBLED T-SHIRT
BUY 2 SHIRTS OF ANY SIZE AND SAVE $10 ($55/shirt when you buy 2)

This one-of-a-kind hand-marbled T-shirt follows the 16th century Turkish Ebru tradition of marbling, by floating pigment atop a viscous Irish Moss Seaweed liquid, creating an organic pattern as the ink spreads across the liquid surface, then captured by carefully placing the fabric atop the thick liquid vat! You might spot evidence of how this shirt was hand-printed by a thin white line along the sides from flipping the shirt in the vat or a "white drip" near the back armpit where the liquid seaweed (carrageenan) often pools up when rotating the mold.
Marbled in the Turkish Ebru Tradition on 5oz 100% cotton jersey T-shirt
Sizing based off men's undershirt sizes
Marbled front and back
Silk-screened care instruction label sewn into the inside back
shirts are marbled in small batches, multiple shirts are printed in the same color-way, however each shirt is completely unique in pattern. You might not get the exact shirt in this picture, but one almost identical.
Photo by Alon Koppel Photography, IG @alonkoppelphotography alonkoppel.com/