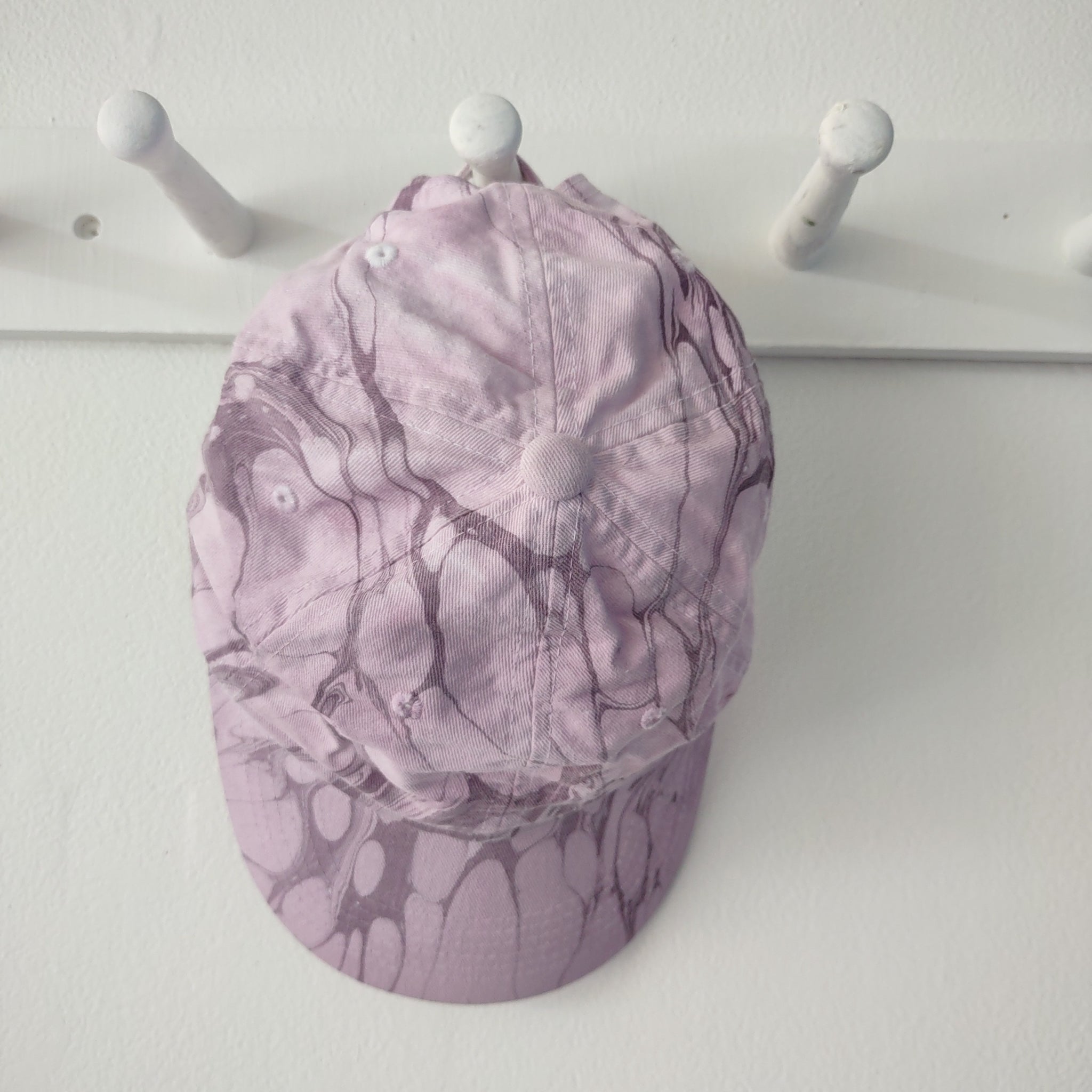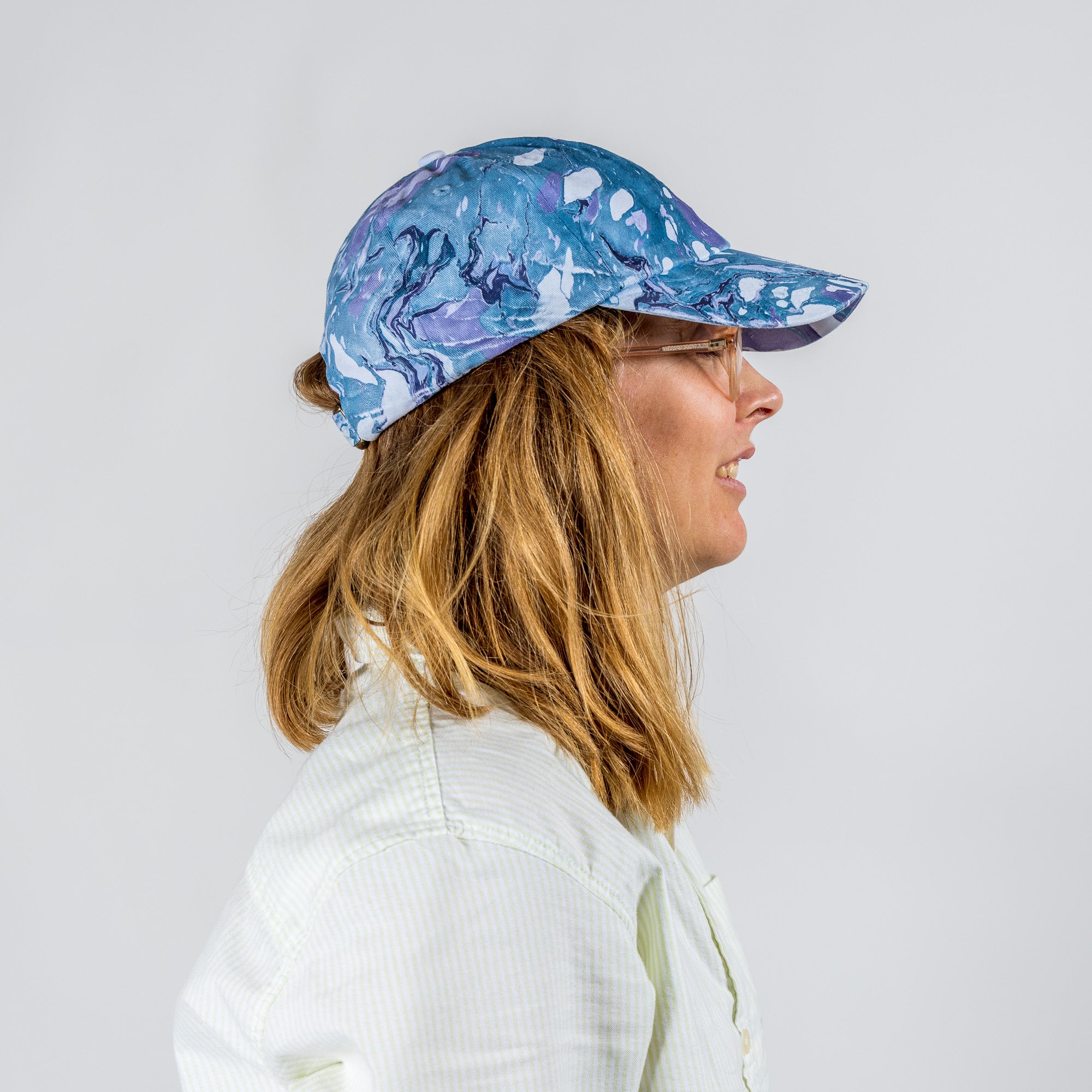 HEAD IN THE CLOUDS - MARBLED HATS
Whoever said having your head in the clouds was a bad thing? If daydreaming is a symptom of boredom then "Boredom is the dream bird that hatches the egg of experience", or at least according to Walter Benjamin.

hand-marbled on 100% cotton "classic dad" baseball cap
Each marbled cap is a one-of-kind monoprint dipped in the marbling vat
Adjustable size with metal slide in back
*PLEASE NOTE* hats are hand-marbled in small batches in each colorway. Although you can choose the color of your hat, you might not get the exact hat pictured because each one is completely unique in pattern.