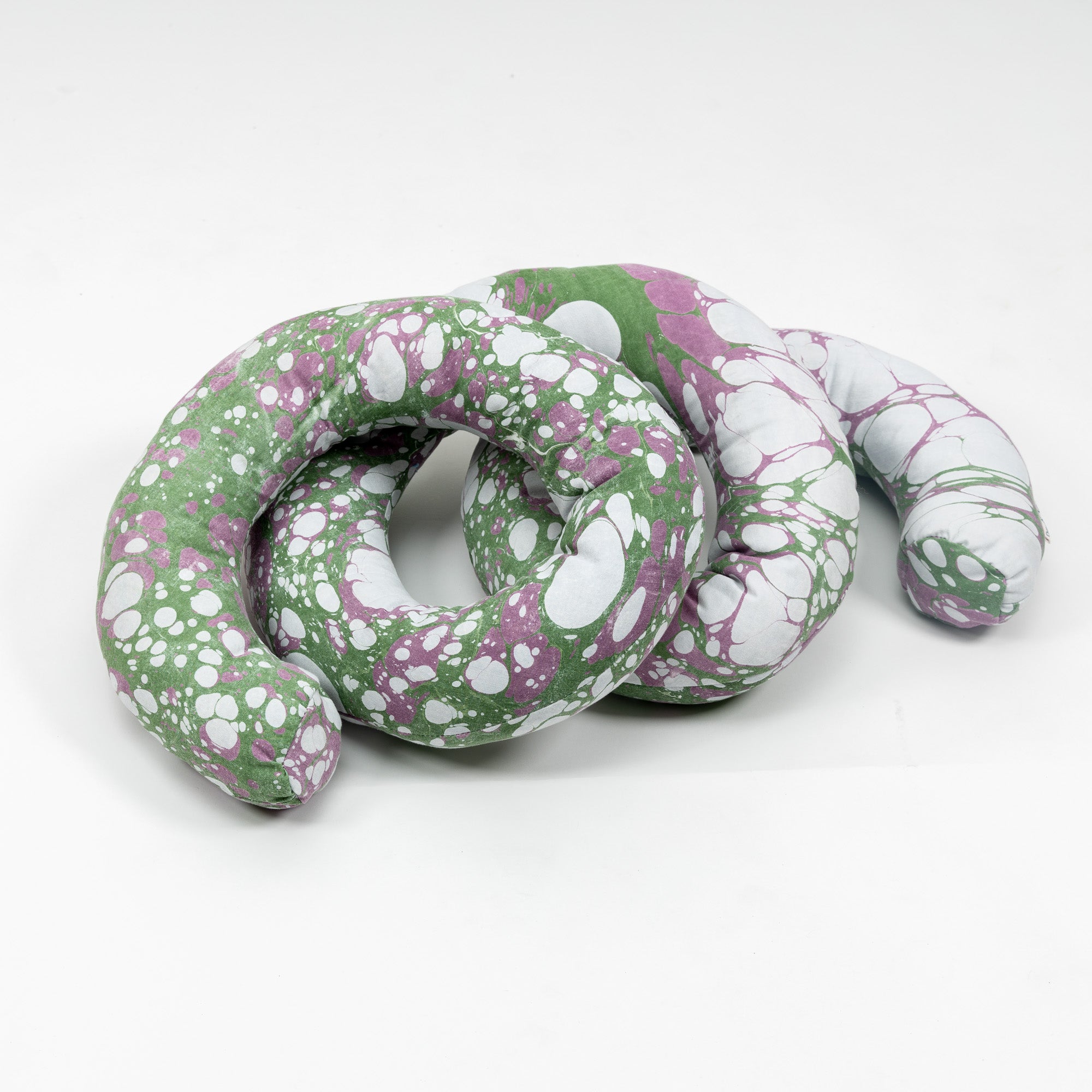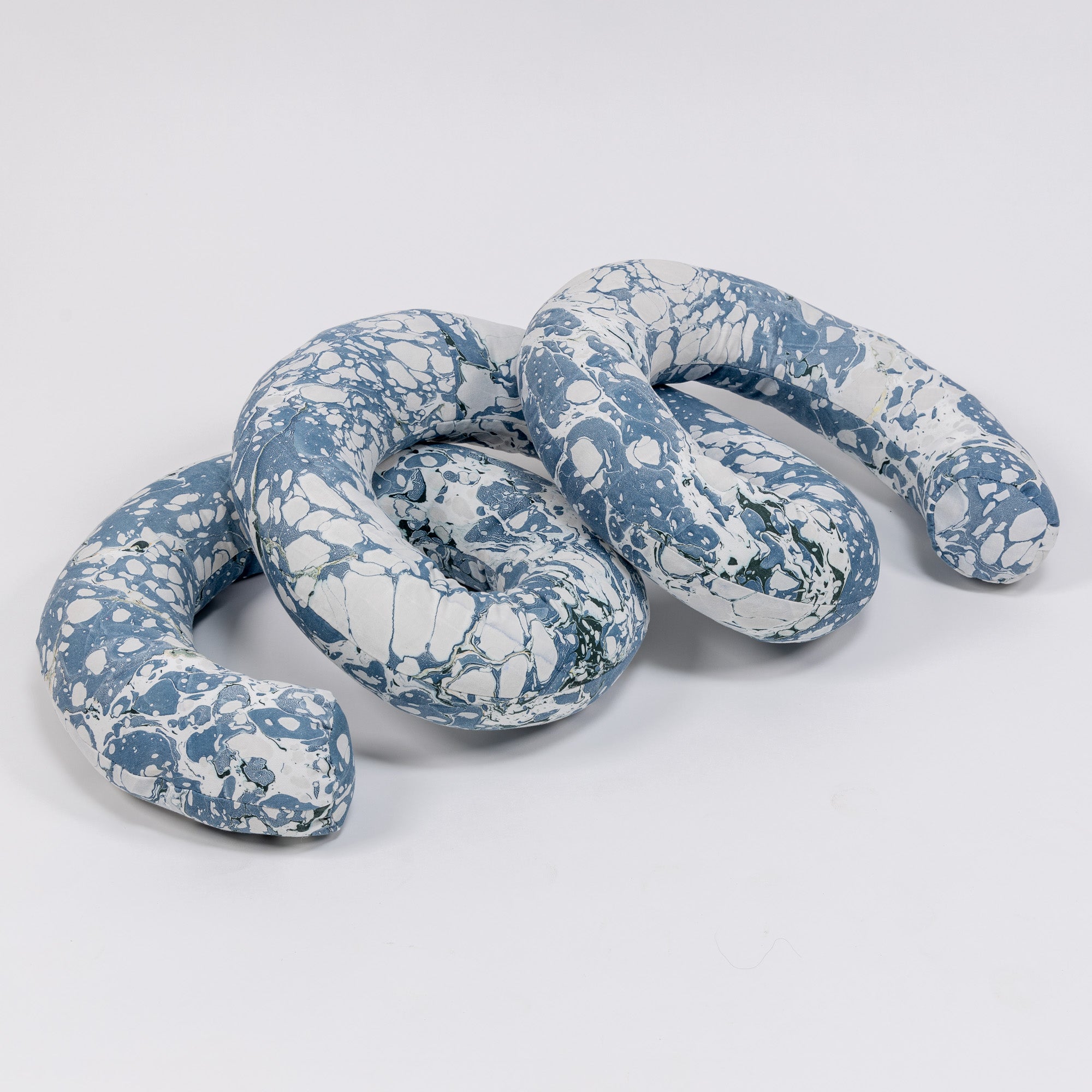 VOLUTE MINOR


This two-layer spiral reimagines the form of a pillow – veering from traditional square and circular shapes and into the realm of sculpture!  Stretch it out! Coil it up! 
Volute Minor is a smaller spiral throw pillow, but this line also includes a four layer spiral, Volute Major, and a larger Spiral Bean Bag Chair that's structural enough to sit on.

Volute Minor is named after a spiral form distinctive to the capital of Ionic columns found in classical architecture to imply that this is a piece of "marble" rubble crumbled off an ancient Greek ruin right onto your living room floor adding a decorative element to your family's pillow fort.

20" x 20" (when condensed)
4" diameter coil x 120" long (when stretched out)
Weight: 7LB
Marbled in the Turkish Ebru tradition on 10oz cotton canvas
invisible zippers
Loose Polyfill Stuffing. No separate insert liner but can unzip and take stuffing out to wash cover
Hand dyed and screen-printed tags
Made one at a time, start to finish in New York's Hudson Valley
Photos by Alon Koppel Photography IG @alonkoppelphotography