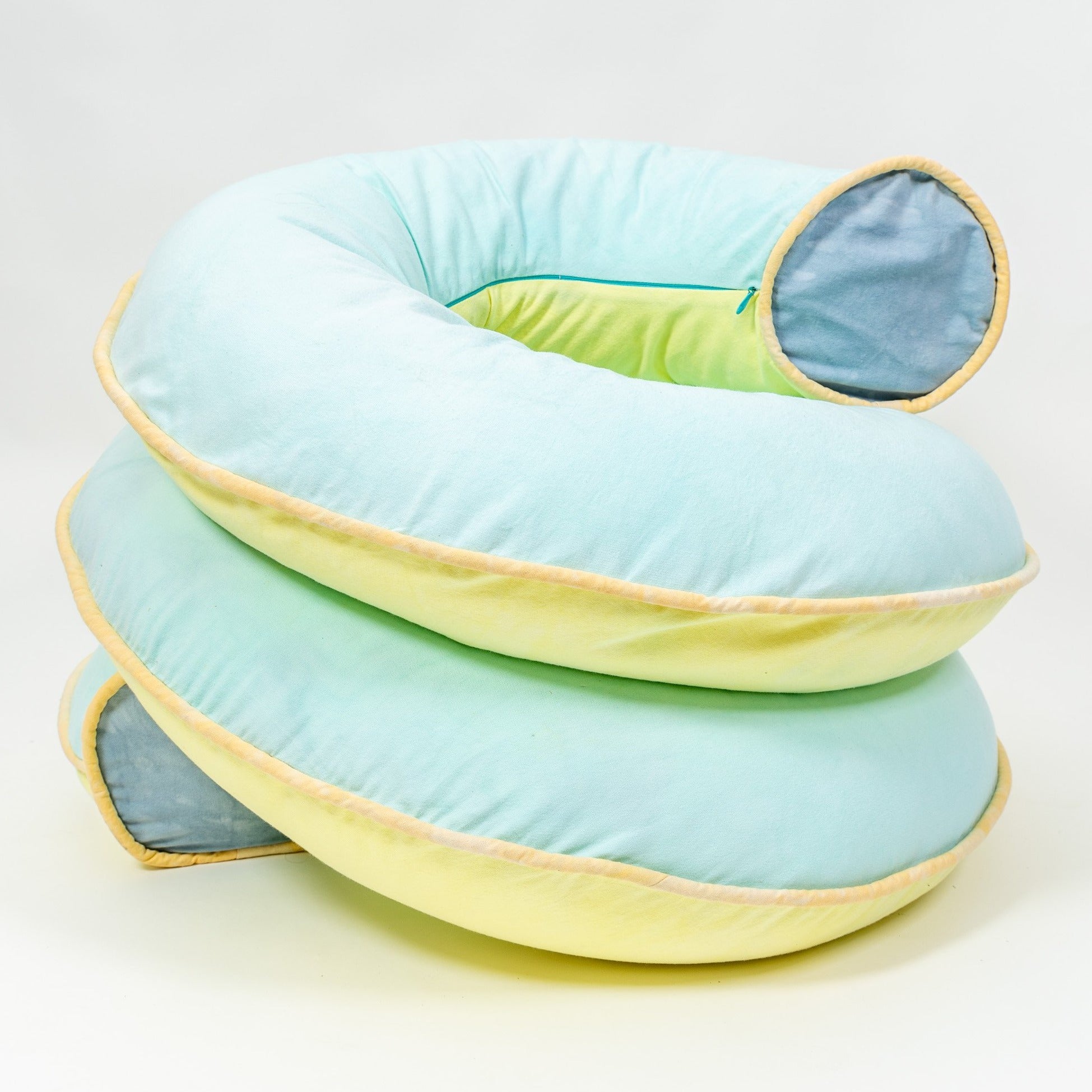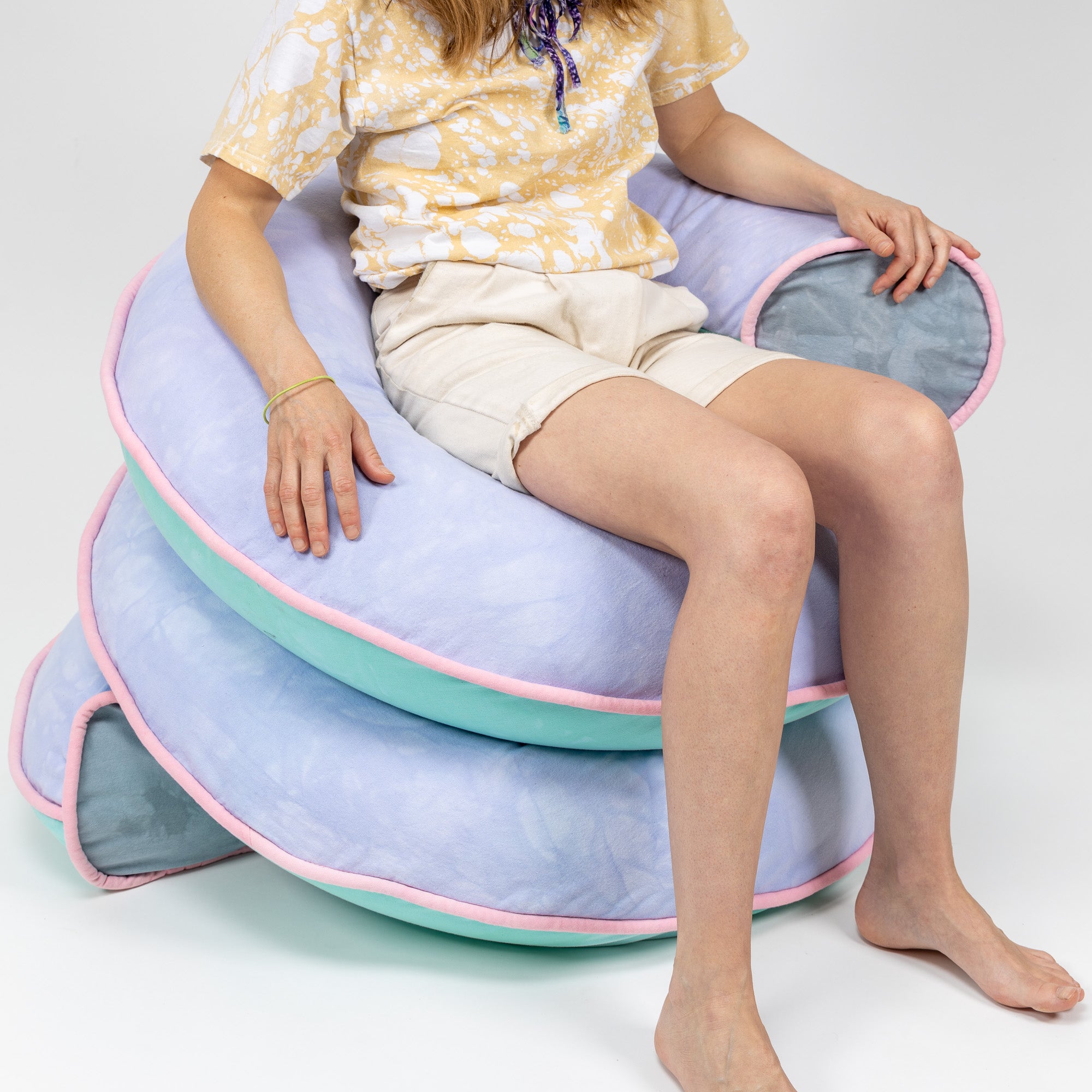 SPIRAL BEAN BAG CHAIR
SPIRAL BEAN BAG CHAIR
Hand-dyed 9.2oz cotton canvas. This two-layer spiral is putting a new "twist" on the classic bean bag chair!!!
Many ways to sit in it as a chair. This spiral bean bag is firm & supportive of the body with built in arm rest, or stretch is out over the floor for leaning and laying on!
An invisible zipper runs the entire length of the two-layered spiral coil, so you remove the dyed cover to wash. Inside the dyed cover, the insert is a separate unit sewn out of muslin and stuffed with styrofoam beanbag pellets, theres multiple zippers so you can re-stuff if needed down the line. Hand dyed and screen-printed tags.