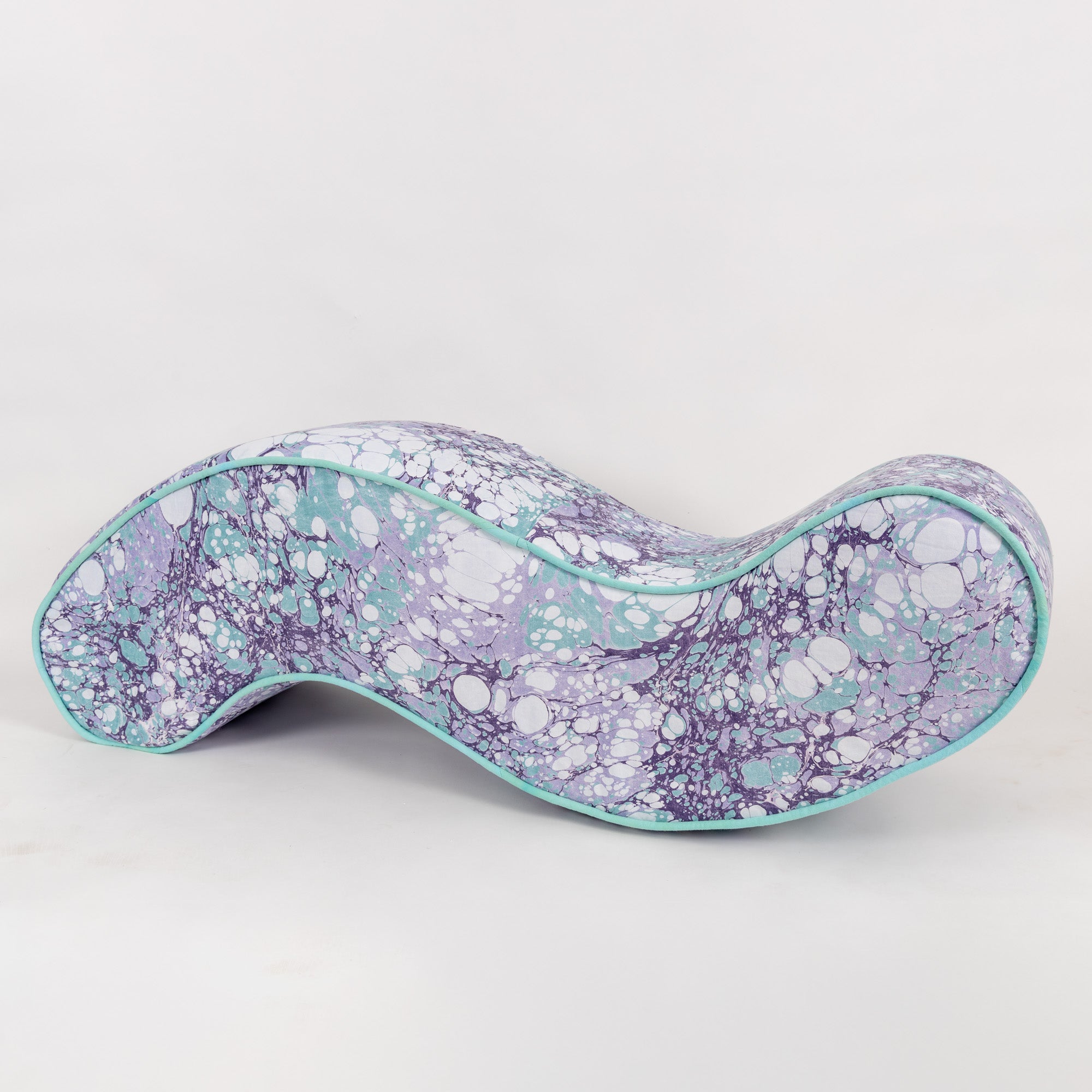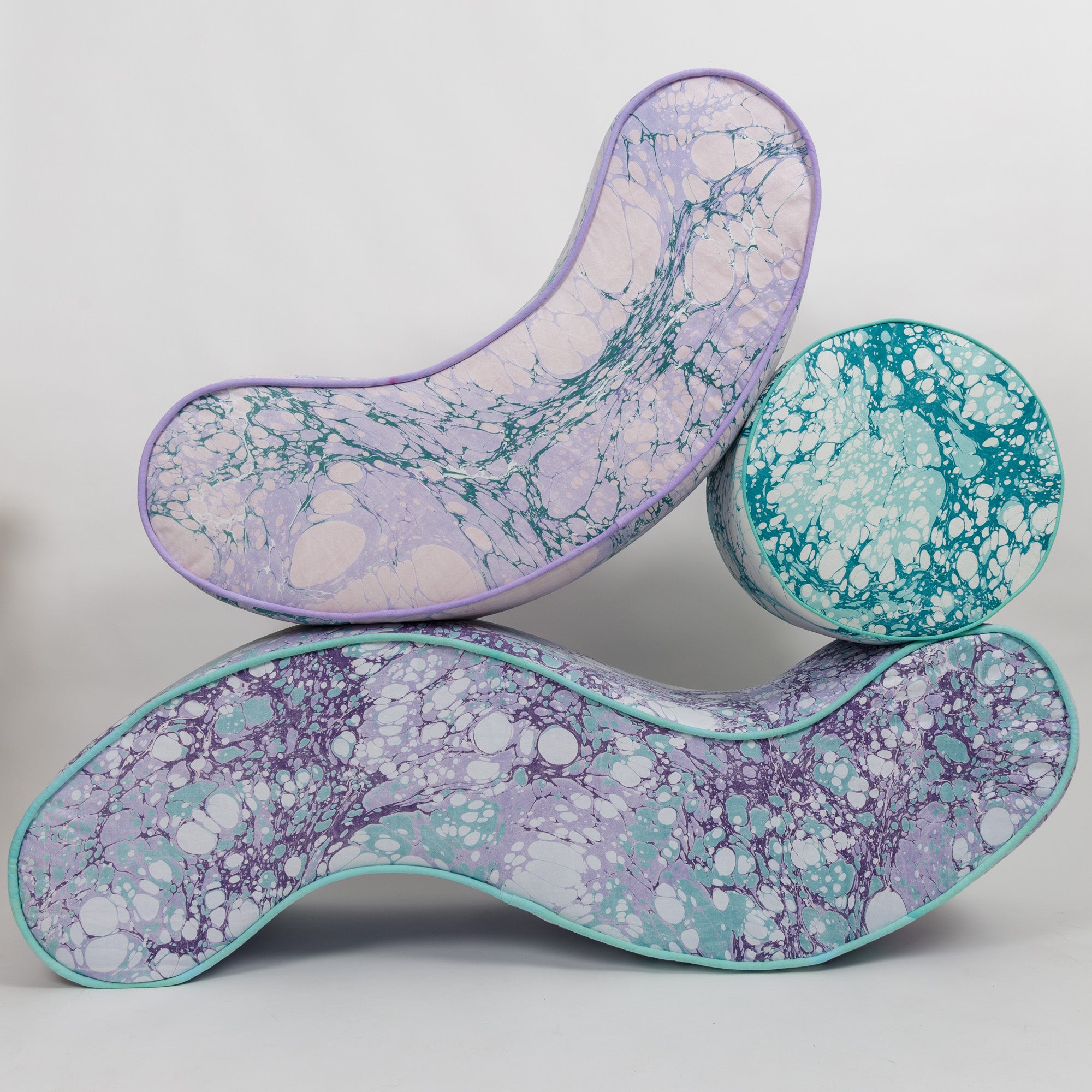 WAVELENGTH - CHAISE LOUNGE
SINE WAVE SERIES - Wavelength / Amplitude & Trough
66" long x 22" wide x 15" tall
Hand-Marbled 10oz Cotton Canvas, all sides
½" thick hand dyed piping
solid foam insert wrapped in dacron batting (firm bolster / ottoman style construction that holds its shape when sitting or laying atop)
full-length coil zipper for removable cover
care instructions: recommended spot clean or hand-wash cold with minimal soap, line dry, zip cover shut when washing
This Chaise Lounge is part of a series exploring shapes formed by Algebra & Trigonometry. WAVELENGTH is an ode to the phenomenal Sine Wave, a reoccurring pattern found in pure & applied mathematics, and in nature. Sine Wave patterns governed by mathematical principles come to life in the form of a smooth repeating WAVE that oscillates above and below zero.  
Sine Waves can be manifested physically as a continuous waveform in nature, as seen in sound waves, light waves, wind waves. Sine Waves can also help graph natural cycles including Tides, Currents, Moon Phases, just to name a few.
Sine Waves are part of a secret, softly spoken language of mathematics that quietly express form via patterns in nature. This series beholds that wonder!
The Sine Wave Series of ottomans and loungers are designed to be sat on and laid upon, creating support for new ways of sitting and stretching. They are built using cushion construction techniques, firm, hefty and load bearing. 
Photos by Alon Koppel Photography https://alonkoppel.com/