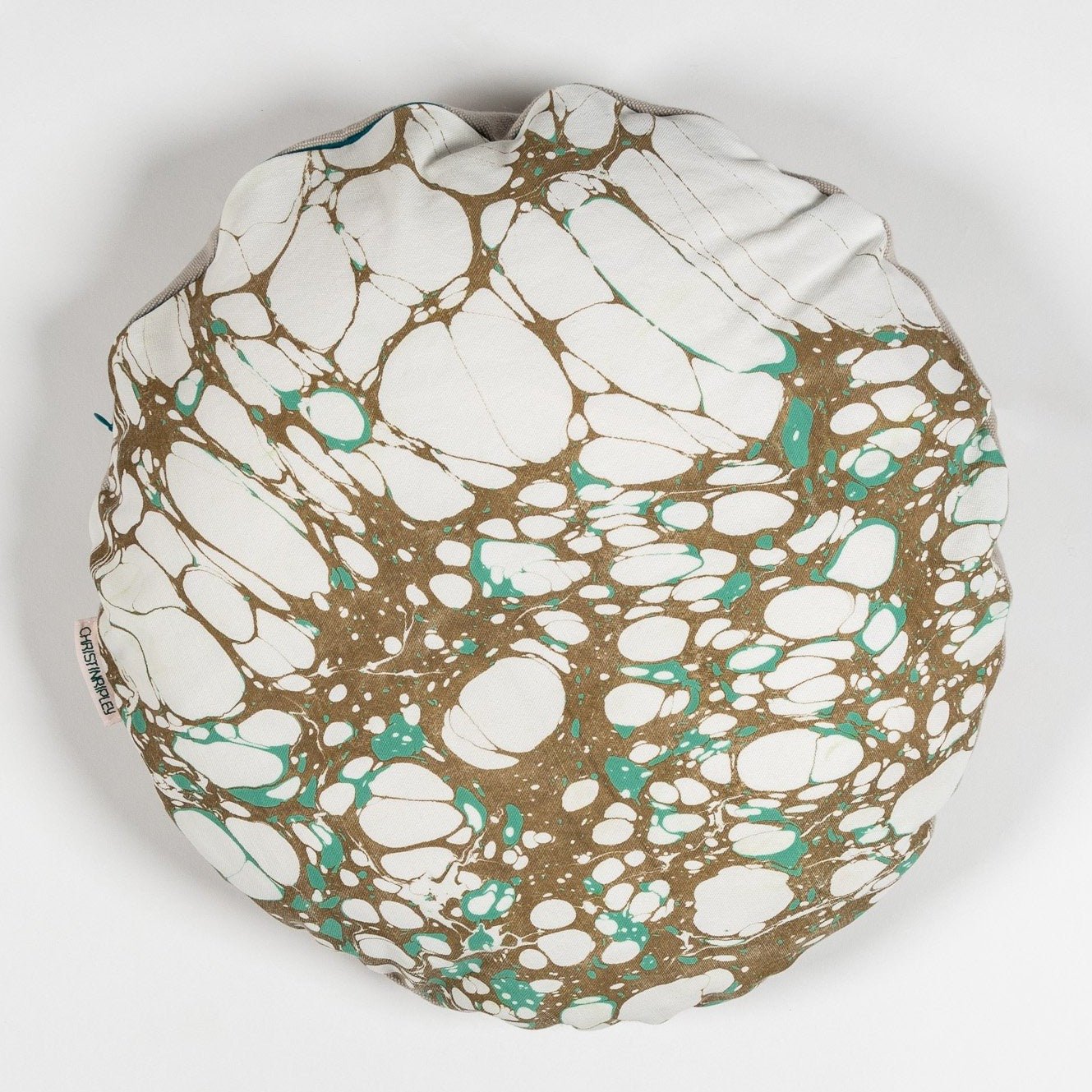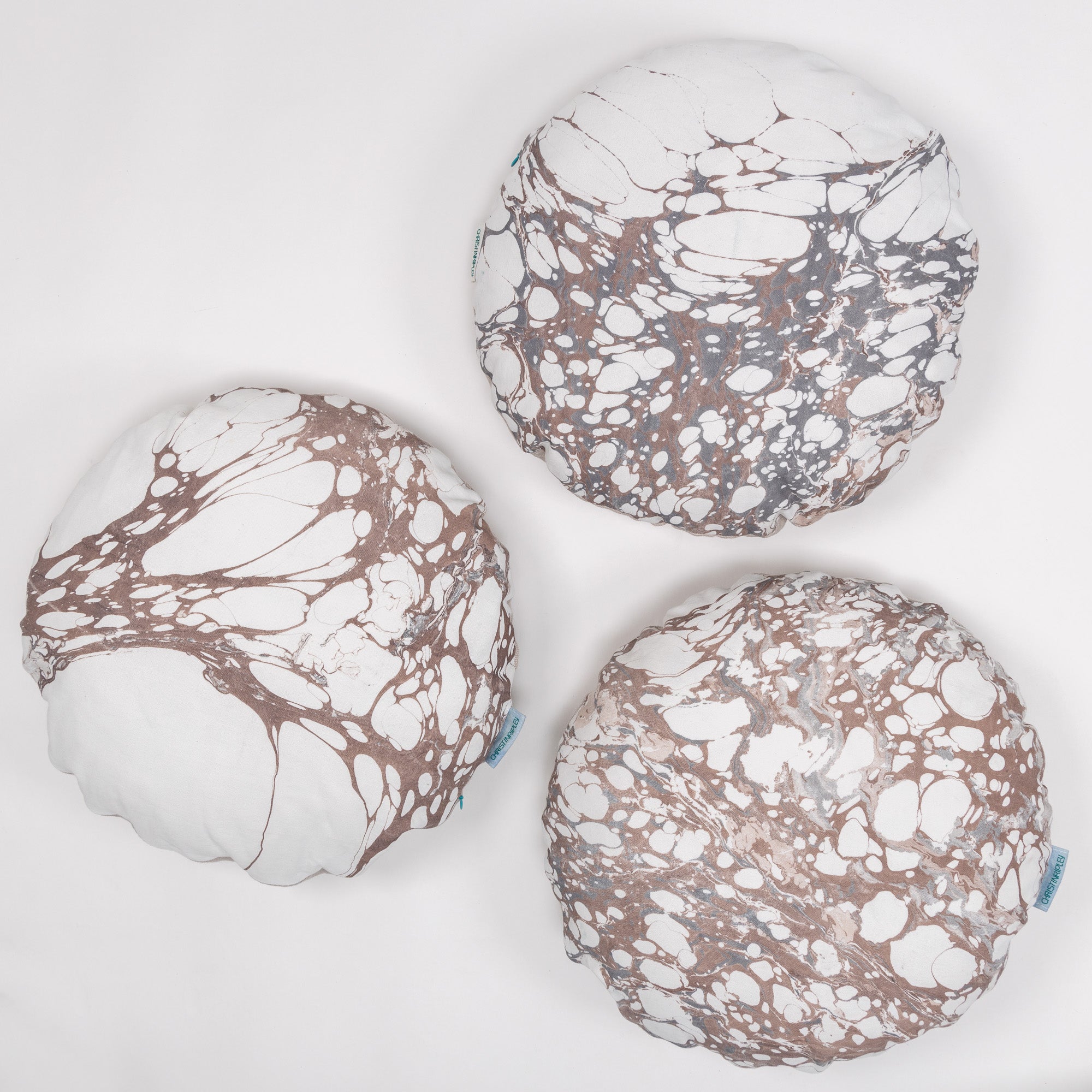 RODA


This hand-marbled pillow is stuffed with wool from sheep shepherded in New York State's capitol region and Hudson Valley. The wool is washed and processed at "Battenkill Fibers", a small fiber processing facility in Geenwich, NY, and part of the Hudson Valley Textile Project whose mission is to:
"recognize, celebrate and support a sustainable model of regionally sourced, processed, and manufactured fiber products.  While members may work independently, our communal action is in support of a farm to fashion fiber chain that supports local growers, processors, artisans, manufacturers, and consumers."
This pillow is a true 100% born & bred New Yorka!!
In Greek the word Roda means wheel, and in Portuguese Circle.
18" Diameter x 3" Floor Pillow
Weight: 2LB
Front: Hand-Marbled in the Turkish Ebru tradition on 10oz cotton canvas
Back: 12oz light gray pearl weave upholstery fabric
Removable 100% wool insert
Invisible zipper
Made one at a time, start to finish in New York's Hudson Valley
PLEASE NOTE: Hand-marbled pillows are made in small editions. You can pick the variant color-way, however you might not get the exact pillow pictured because each piece of marbled fabric is a one-of-a-kind monoprint, impossible to replicate the patterning from one pillow to the next.
Photo by: Alon Koppel Photography, IG @alonkoppelphotography alonkoppel.com/