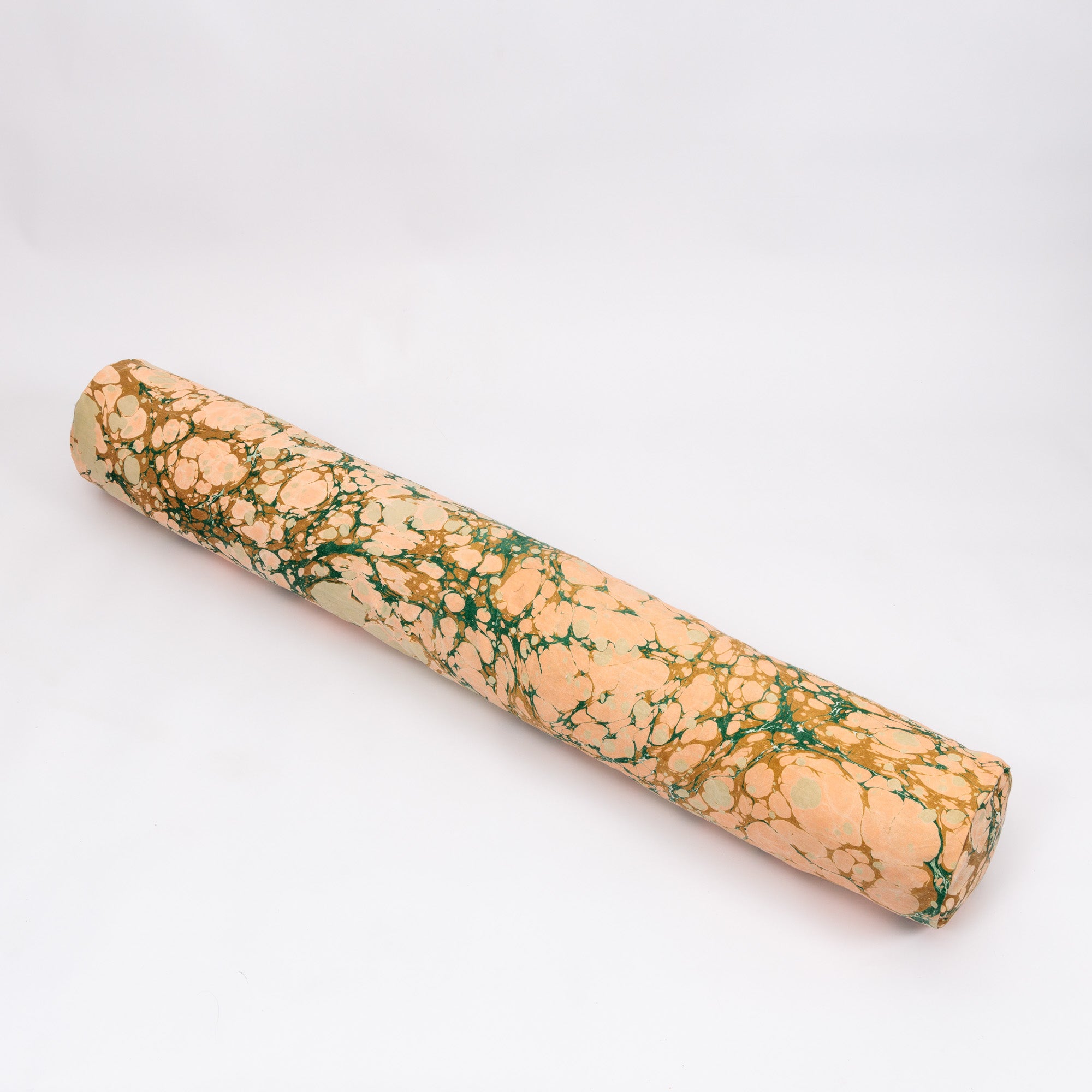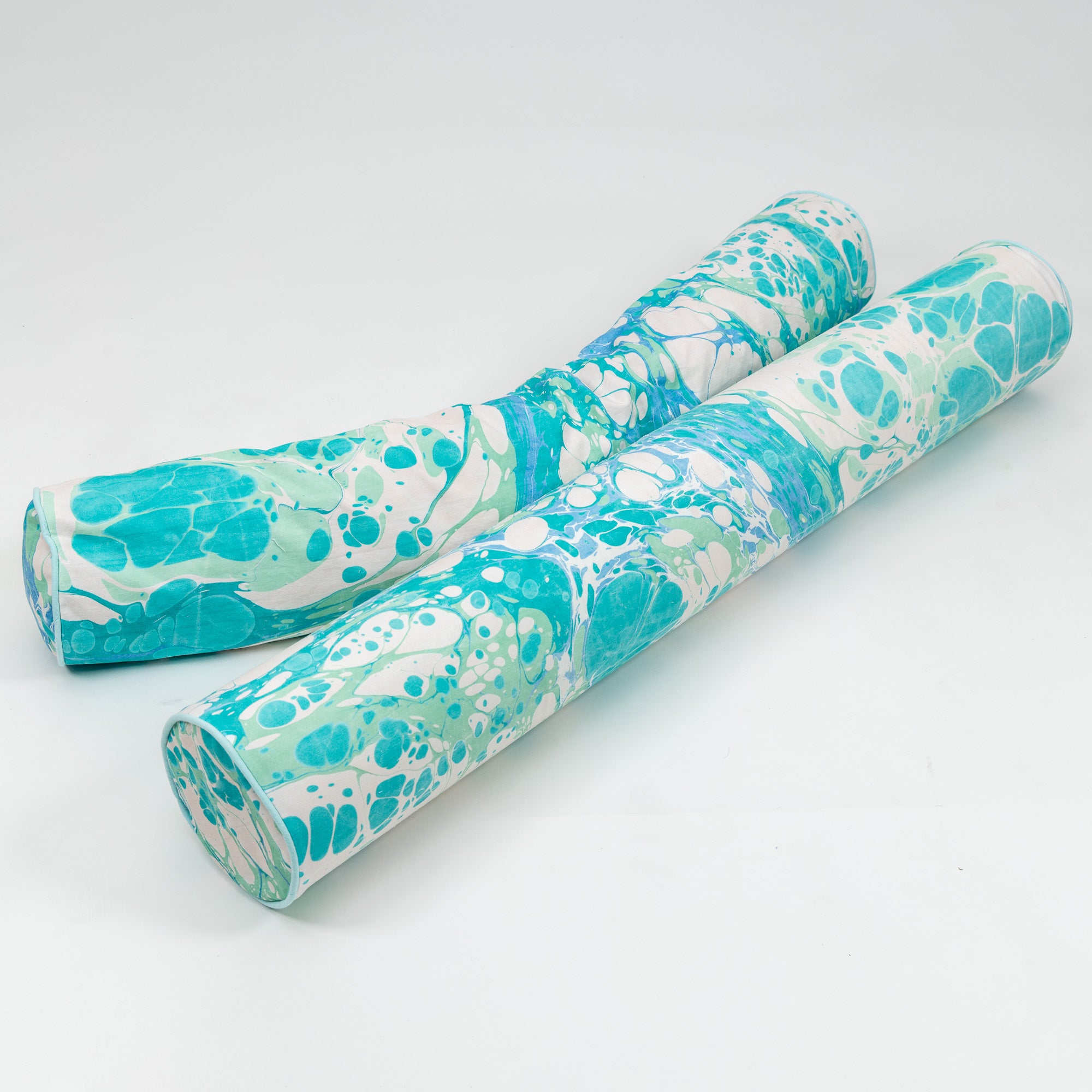 POST MAJOR - BODY PILLOW
BODY PILLOW

This pillow as tall as a Roman Soldier and can be used as a body pillow.
MATERIALS:
D 8" x L 54"
Marbled in the Turkish Ebru Tradition on 10oz cotton canvas on all sides
Wool Insert (wool sheared from sheep shepherded in NY's Hudson Valley & capital region, washed, combed & processed at Battenkill Fibers in Greenwich, NY. Part of the Hudson Valley Textile Project https://hvtextileproject.org/
Zipper for removable insert
Weight: 5LB
Post - A vertical element used to support walls or horizontal beams in a post and lintel building system. First used in Egyptian and Greek monumental architecture, buildings that are massive in scale and size.
Photo by Alon Koppel Photography, IG @alonkoppelphotography alonkoppel.com/