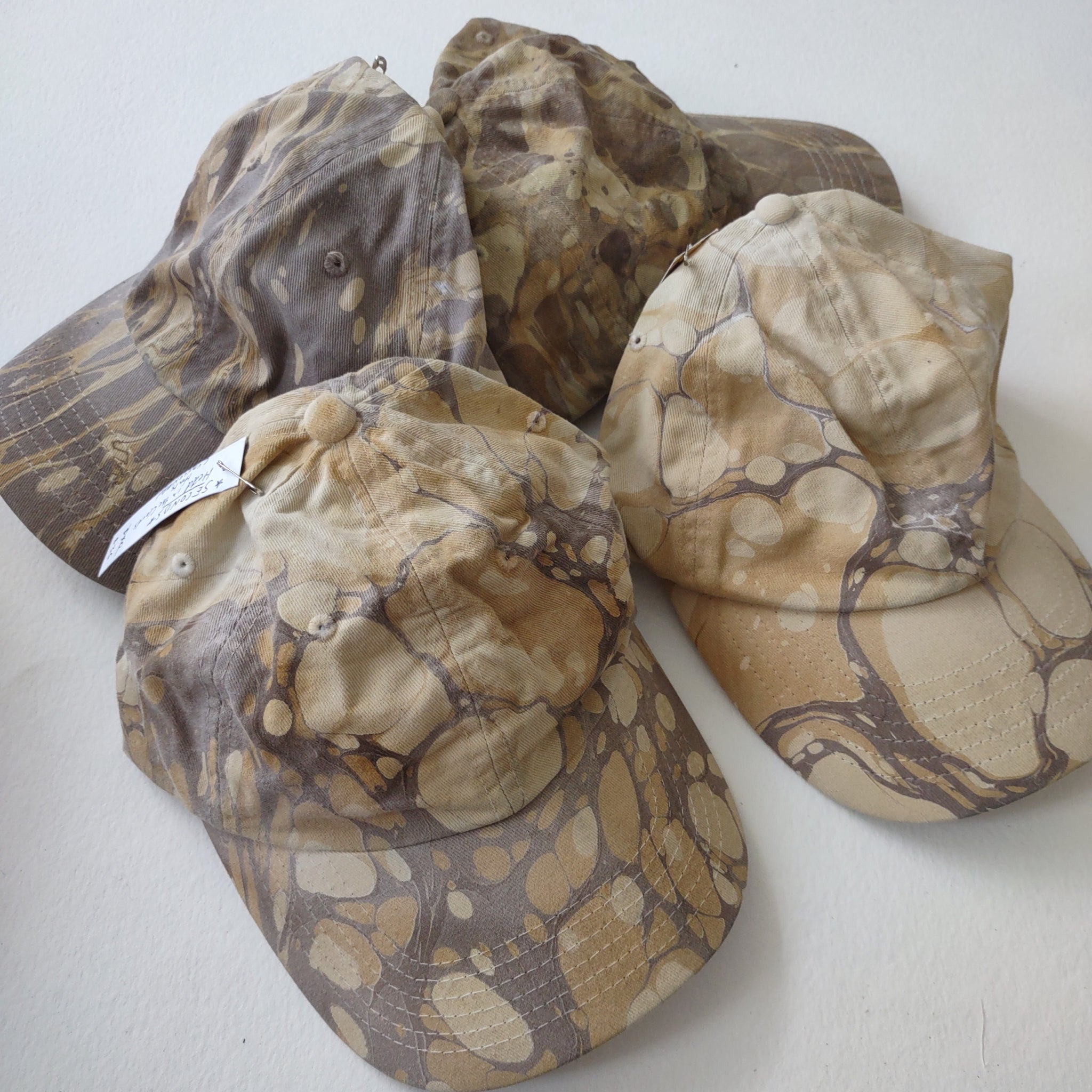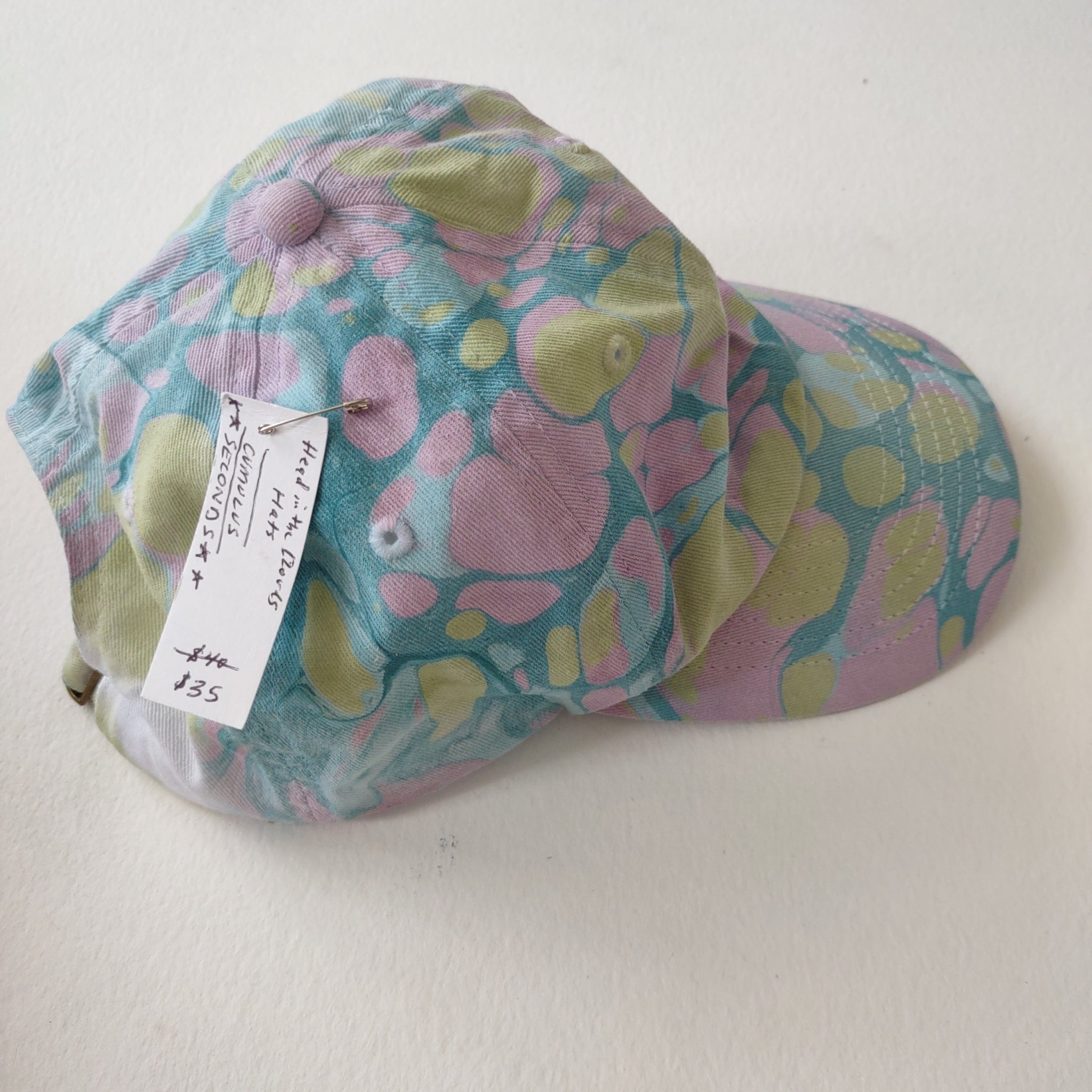 ***SECONDS*** HEAD IN THE CLOUDS - MARBLED HATS
SECONDS are slightly flawed items. Light marbled prints, streaks or white blotches where the ink didn't adhere to the fabric, all offered at a discounted rate. Normally $40, seconds are offered at $35.
Whoever said having your head in the clouds was a bad thing? If daydreaming is a symptom of boredom then "Boredom is the dream bird that hatches the egg of experience", or at least according to Walter Benjamin.
hand-marbled on 100% cotton "classic dad" baseball cap
Each marbled cap is a one-of-kind monoprint dipped in the marbling vat
Adjustable size with metal slide in back